Young People in the Lead
We are especially committed to using Restorative approaches to tackle harms to identity such as racism.
We promote young people's leadership of active anti-racism and other social justice developments.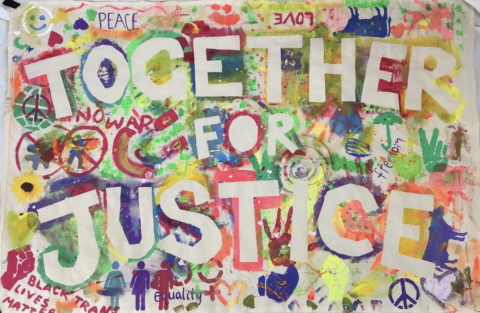 Together for Justice
Based on our involvement with EDI and Diversity groups in local colleges, we were excited for our interns to create a space for these groups, and other interested young people, to come together.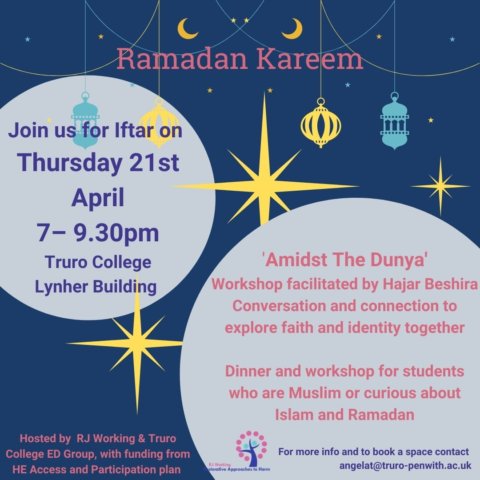 Iftar at Truro College
We had a great time working with the student EDI group at Truro College to explore and celebrate faith and identity surrounding Islam and Ramadan.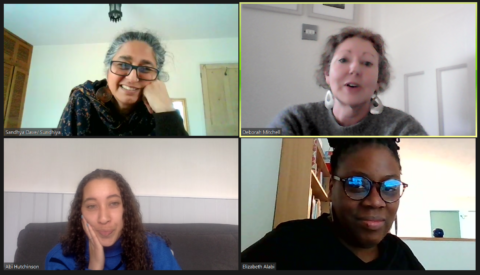 Tackling Racism Restoratively
Following on from our Tackling Racism Restoratively programme, we have been talking with Cornwall's creative communities about how active anti-racism can contribute to Cornwall's culture of care and welcome. This work has been launched with the support of Abi Hutchinson from Black Voices Cornwall and is overseen by Sandhya Dave.